Visit our Local History Room:
Filled with an ever growing collection of historical items, our local history room is the perfect place for someone to research local and familial histories.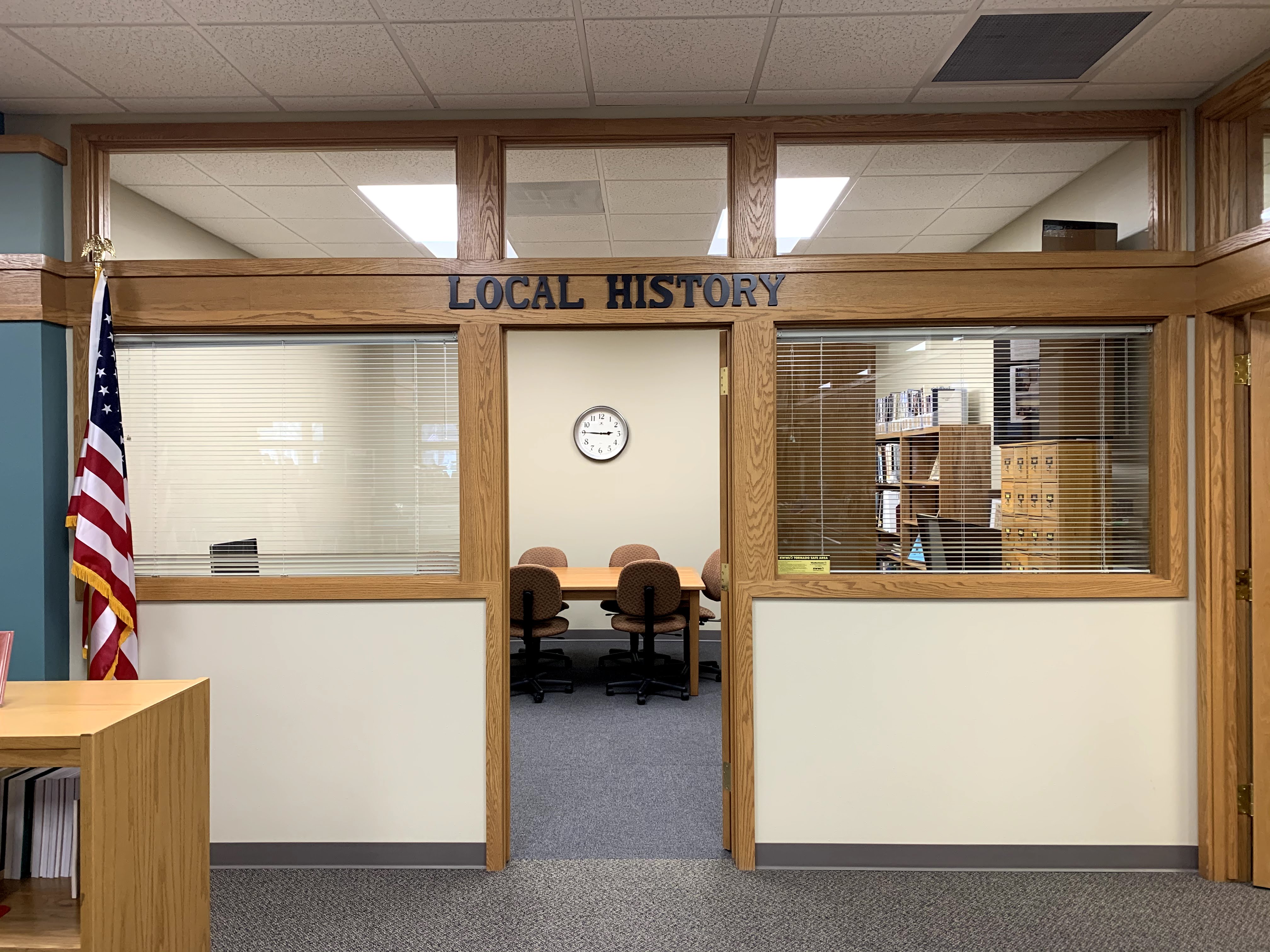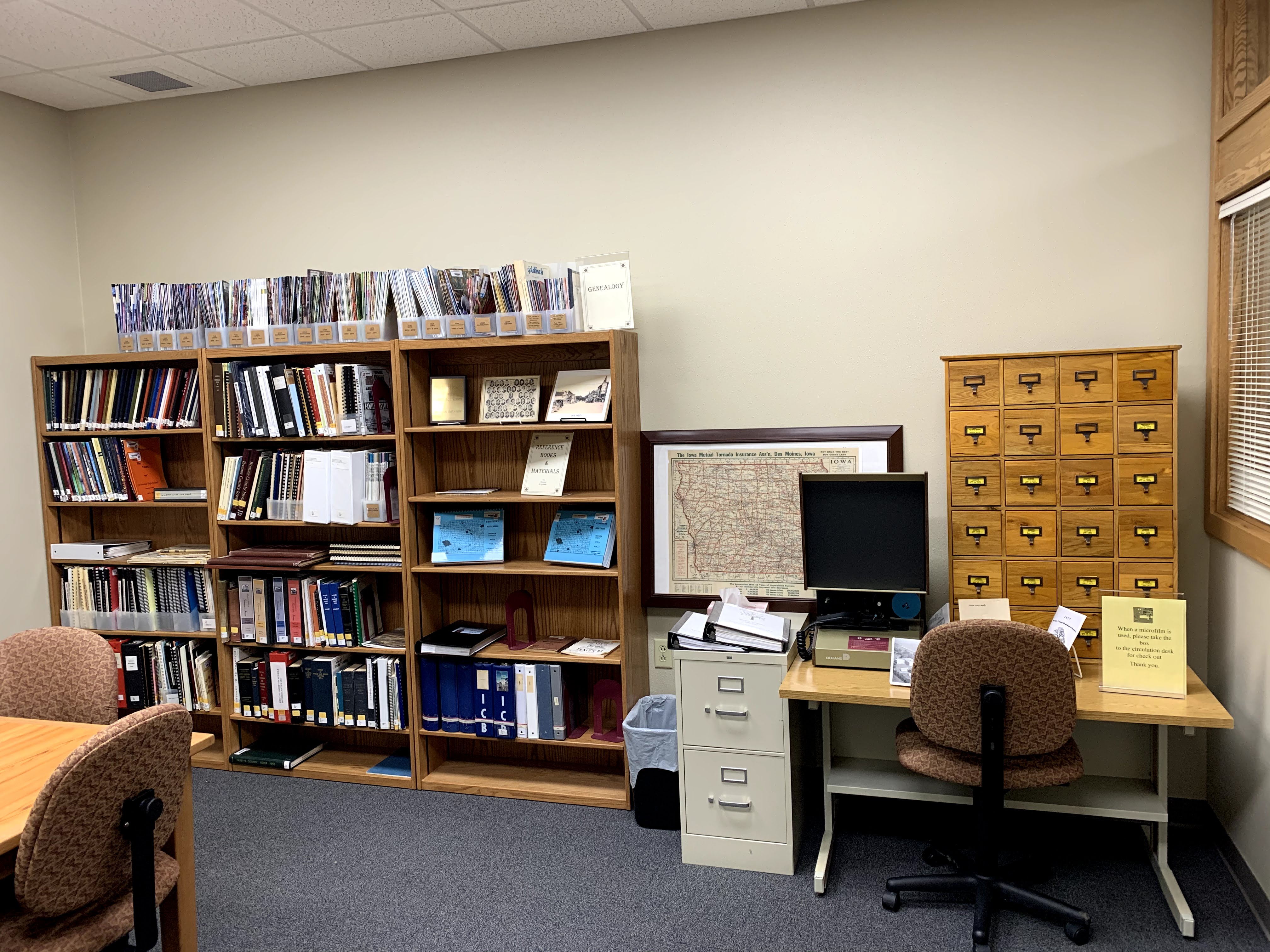 Local Newspaper 1881-2020:
The Local History room has a microfilm viewer to view the collection of microfilm. Patrons must check out the machine and microfilm at the circulation desk.
Do research now by visiting the digitized newspaper:

Scanning Hub:
We hope to have our scanning hub set up inside the library soon. Now is as good of a time as ever to start going through old photos!
Downtown Sumner
Bremer County Historical Society:
402 W. Bremer Ave, Waverly, IA 50677
(319) 352-1309
email: bremercountyhistoricalsociety@gmail.com
https://www.bremercountyhistoricalsociety.org/
Family Search:
Discover your family's story through historical records.​ With Family Search's collection of billions of records, you can piece together your ancestors' history and bring stories to life.
https://www.familysearch.org/en/
American Ancestors:
by New England Historic Genealogical Society. More than 1 billion searchable names from America and beyond.
https://www.americanancestors.org/index.aspx
National Archives:
Explore our nation's history through our documents, photos, and records.
https://www.archives.gov/research/genealogy
Iowa Historical Newspapers:
University of Northern Iowa's Rod Library Iowa list of historical newspaper links.
guides.lib.uni.edu/c.php?g=668054&p=4696290
Find a Grave:
World's largest gravesite collection. Over 180 million memorials created since 1995.
Computer Usage:
To use the computers patrons need to have a current library card in good standing*. Before checking out a computer, patron must read the computer/internet policy and sign the computer use form. Children under 10 years of age need a parent with them when using the computers.